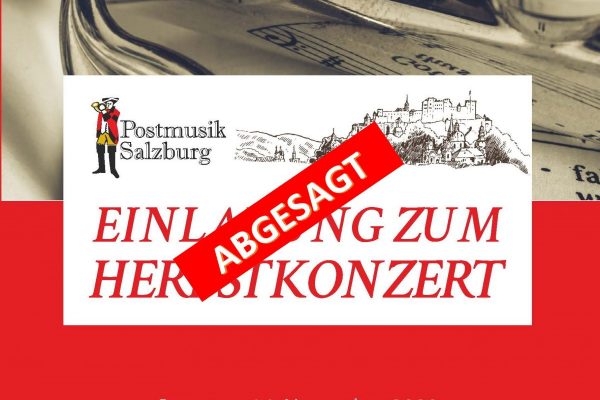 CONCERT CANCELLED!! This year the Postmusik Fall Concert will take place on November 14, 2020 in the Salzburg Congress...
read more →
14. September 2020


Become a member of our friend's association
The Postmusik Salzburg's mission is to engage young people in learning an instrument and playing music. We support their musical training. Your help will also be used to buy instruments, sheet music as well as the historical uniforms of the musicians.


12. June 2021

100 Jahre EMV Salzburg

12. June 2021 15:00 - 22:00 h
Salzburg, Österreich